Titolo originale: Westworld
Nazionalità: USA
Anno: 2016
Genere: Drammatico, Fantascienza, Psicologico, Serie TV, Visionario, Western
Stagioni: 2
Episodi: 10 [stagione]
Durata: 57 – 91 min. [episodio]
Ideatori: Jonathan Nolan, Lisa Joy
AVVERTENZA Per fare una recensione completamente priva di spoiler avremmo dovuto essere perfetti androidi. In quanto creature umane fallaci, avvertiamo in anticipo chi non dovesse aver visto la serie TV.
«We've made living biological attractions so astounding that they'll capture the imagination of the entire planet». (John Hammond)
Ci vogliamo avvicinare a Westworld con le parole dello scienziato pazzo più famoso degli Anni '90. Perché in fondo la serie TV prodotta da HBO condivide con Jurassic Park ben più di qualche pretesto tematico, qualcosa come tutto il substrato concettuale alla base di questi dieci episodi potrebbe essere ricondotto al blockbuster di Steven Spielberg. Si parla di uomini che giocano a fare Dio, desiderosi di infrangere due o tre regolette fondamentali fissate dal Padreterno milioni di anni fa. Niente di che, roba del tipo: «non puoi creare esseri a tua immagine e somiglianza senza seguire le leggi biologiche». E poi, in fondo, sia Westworld che Jurassic Park sono frutto dell'ingegno del medesimo autore: quel compianto Michael Crichton autore, sceneggiatore, regista, produttore, appassionato di medicina e chi più ne ha più ne metta che nel 1973 curò il primo adattamento del proprio romanzo (tradotto insensibilmente in italiano Il mondo dei robot).
Ma se è vero che la mente umana è una macchina complessa (non bicamerale, come riteneva quel simpaticone di Julian Jaynes, ma comunque complessa) la distanza del lavoro di Jonathan Nolan e Lisa Joy dai modelli citati è comunque enorme. Il film di Crichton cominciava con l'inquadratura di un futuro coloratissimo alla maniera di Arancia Meccanica. L'incipit di Westworld ha luogo in una stanza buia, dove la voce di una divinità oscura risveglia una ragazza nuda e sanguinante. E già dai primissimi minuti si riesce a percepire l'inganno, la sensazione che qualcosa di sbagliato aleggi su questo parco a tema per ricchi annoiati. Sì, il "mondo Ovest" non è niente di più che un'attrazione, un luna park fabbricato in un'epoca dove pure la realtà virtuale ha ormai stancato il consumatore medio. Un carrozzone guidato dal Dr. Ford, il novello John Hammond (ma potremmo citare anche Walt Disney), colui che non è tanto un imprenditore quanto un alchimista visionario.
I visitatori paganti che scendono dal treno (un convoglio in perfetto stile Grenville Dodge, ovviamente) possono godersi un soggiorno senza dubbio originale, fra sceriffi, cortigiane e missioni da completare all'interno di vallate popolate da banditi. Il sogno di ogni videogiocatore appassionato di open world, il Red Dead Redemption fatto carne. I creatori le chiamano semplicemente «linee narrative», semplici storie non tanto dissimili dalle avventure ideate dalla Rockstar Games. Aggiungiamoci il fatto che tutti gli androidi presenti nel parco sono progettati in modo da non poter ferire (o addirittura uccidere) i clienti e il divertimento è servito. Ve la immaginate la portata del disastro economico, se il vecchio Billy the Kid robotico riempisse davvero di piombo il povero banchiere del ventiduesimo secolo in cerca di facili emozioni? Però, come da attese, non tutto andrà per il verso giusto.
Senza troppi giri di parole, ciò che stupisce immediatamente di Westworld è la grandezza. Pura magnificenza che trascende persino la qualità, comunque impeccabile, della CGI: diciamolo, trucchi grafici così convincenti non se ne vedevano dai tempi di Terra Nova (risatina). Scherzi a parte, ogni comparto di questa serie TV respira magnificenza: dalla regia al casting, dalla fotografia alla colonna sonora (firmata dal "signor Game of Thrones" Ramin Djawadi). Pure la sequenza dei titoli di testa è colossale, roba da proiettare sullo schermo del The State Theatre di Traverse City solo per renderle giustizia. C'è un momento assurdo, poi, in cui ci viene sbattuto davanti agli occhi un effetto speciale tanto esagerato da sembrare artigianale, qualcosa di realmente stupefacente.
Che siamo entrati in una nuova era della televisione è ormai chiaro da qualche anno: i successi delle serie Netflix così come quelli di The Young Pope e di Westworld (prima stagione più vista di sempre su HBO, più di True Detective e Il Trono di Spade) non hanno fatto che confermare il trend nel 2016. I budget concessi all'ex piccolo schermo competono senza imbarazzo con le più grosse produzioni cinematografiche, l'innalzamento della qualità complessiva non è che una logica conseguenza. Nel bellissimo quinto episodio (Contrapasso), ad esempio, assistiamo ad un confronto verbale tra due capoccioni come Ed Harris e Anthony Hopkins, un prestigio che nessuno a Hollywood si è potuto permettere nell'ultimo anno.
Consideratelo quindi un "filmone" di dieci ore e mezza, sensazione avvalorata anche dal procedere della narrazione attraverso un sistema di scatole cinesi. Tra piani temporali sfalsati, flashback e rivelazioni a ben vedere banali, ma costruite ad arte, Westworld prepara con calma olimpica il terreno per il gran finale. D'altronde, è la prima regola per chi deve costruire un labirinto: prima identifichi l'uscita e poi inventi tutto ciò che vi sta attorno. Ed è una qualità del miglior Nolan (Cristopher o Jonathan poco importa, entrambi sembrano vivere il cinema nella stessa, precisissima, maniera), insieme a quella di prendersi maledettamente sul serio e di saper nascondere con maestria le voragini della sceneggiatura. In questo senso tutta la storyline della maîtresse Maeve (Thandie Newton), implausibile dalla prima all'ultima sequenza (ma chi è il responsabile della sicurezza, Paolino Paperino?), mostra il proprio scopo soltanto nell'ultimo episodio: mero strumento che serve il mega-twist in stile The Prestige.
Ma la verità è che stiamo cercando il pelo nell'uovo. Westworld è qualcosa di gigantesco, quasi troppo per essere trasmesso in un salotto il lunedì sera. Girato e recitato da Dio (ci mancavi, Evan Rachel Wood), elegante come uno smoking a un party di gala, equilibratissimo.
Recensione: lavocedelgattopardo.com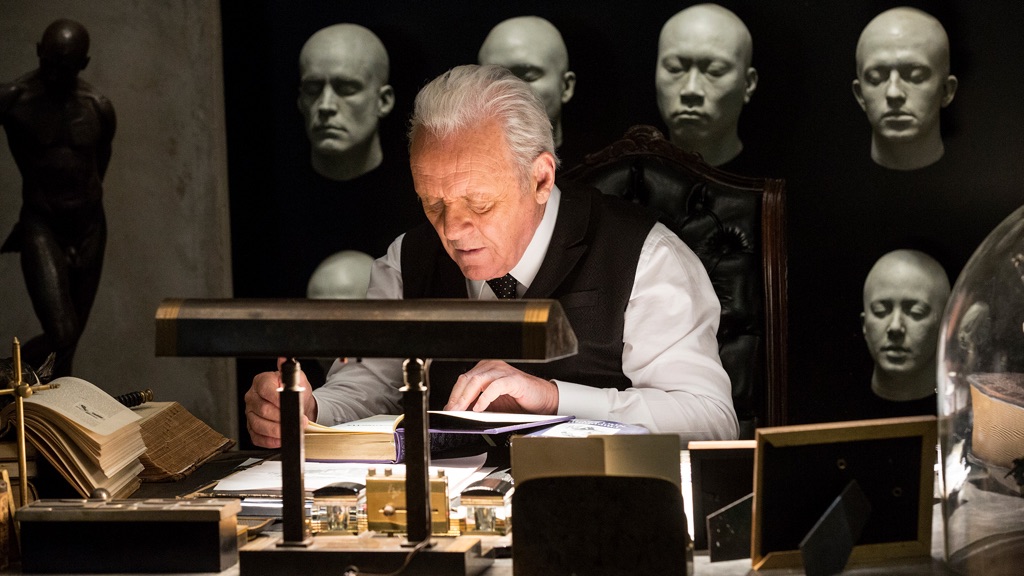 STAGIONE 1
STREAMING & DOWNLOAD
1×09 The Well-Tempered Clavier
---
STAGIONE 2
STREAMING & DOWNLOAD
Related posts